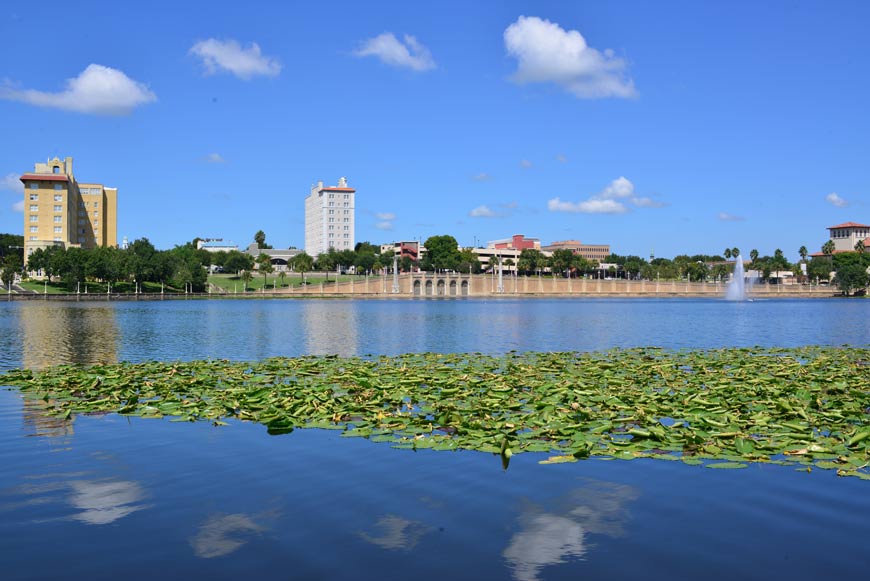 Posted in Community, Education, Insurance
InsurePolk – An Unwavering Dedication To The Community
Supporting Polk County's Future Through Education
Part of InsurePolk's mission is to help families prepare for the future. There's no better way to accomplish this goal than through supporting local educators and students.
Owner Joe Fisher's wife is an educator, as was his mother, so he understands the value of education. Getting an education means more than getting a high-paying job. It builds confidence, gives students the ability to think critically, and is the best way to provide equal opportunity to all, despite race, gender, and socio-economic status. Education is the foundation of any successful civilization. 
As such, InsurePolk is proud of the work that we've done with Polk County schools. Our clients have given us the means to give back to the community that gives so much to us. Our customers share in our success and provide us the means to build a strong Polk County.
School Partnerships
Our commitment to education started in 2011, the year that we purchased the agency. We began our first school partnerships with Padgett Elementary and Sleepy Hill Middle Schools. Since then, we've partnered with more than 30 schools, helping teachers provide students with much-needed resources.
We also help teachers financially by giving them lower rates on their insurance and providing them monthly gift cards as part of our incentive program. We know the struggles that teachers face from experience and work hard to help them in any way possible.
Joe is also a member of the School Advisory Council, a business partner for Polk County Schools, and frequently volunteers at schools around the area.
We're also partners with the PEA (Polk Education Association), a union representing the needs of teachers in the area, and the PEF (Polk Education Foundation), a nonprofit that directly supports Polk County schools. The PEF celebrates their 30th anniversary this year and is in the top 25 nationwide for education foundations.
Support For the Teachers Of Polk County
Teachers are at the front line when it comes to ensuring children develop into responsible adults. We rely on them to educate our children, spot things that parents may miss (signs of developmental disorders, bullying, etc) and keep our kids safe.
With such a heavy responsibility, it's no wonder that many teachers feel overworked and underappreciated. We know that it's up to us to make sure educators get the help and appreciation they need.
One way that we do this is through volunteering. Joe Fisher is known to volunteer at local schools throughout the year for a variety of programs. We also sponsor the annual Polk County Teacher of the Year and Employee of the Year award, honoring the best teachers and employees of the school district. After all, it's not only teachers that have a positive impact on students. The administration, janitorial, and support staff all play major roles as well, even though they are often overlooked.
We also feed over 2,500 teachers and staff a year to show our appreciation, spending around $7,500 annually between food and promotions for our schools.
We are proud to have been a part of a $10,000 donation through DonorsChoose to Polk County. DonorsChoose connects teachers in high-need communities with donors that want to help them provide things for their classrooms. You can find teachers in need here: https://www.donorschoose.org/donors/search.html.
Helping Polk County Kids Lead Healthy Lives
Cycling for kids is one of the best ways to help them learn healthy habits. As part of our commitment to the community, we want to see kids exercising but know that a lot of parents can't afford bikes and safety equipment.
That's why we contribute to the PIE (Partners In Education) program, which provides bikes to kids for attendance. The program is a win-win for the community. It encourages kids to go to school while also getting them out and exercising!
Creating A Better Community Together
We know that our charitable contributions only happen thanks to our amazing customers, which is why we'd like to say THANK YOU for choosing us to help you with your insurance and retirement needs. If you need help planning ahead for the future, check out the services we offer and contact us today to find out how we can help you.